Home
Talk

15
280pages on
this wiki
Yaiba: Ninja Gaiden Z will be out in Europe in February 28 2014 00:00:00 GMT
| | |
| --- | --- |
| | |
| | | |
| --- | --- | --- |
| | | |
Ninja Gaiden III will be out March 20, 2012
Tomonobu Itagaki has left Team Ninja

Tecmo and Koei have merged
Tecmo rejected an offer from Square Enix.
‹
›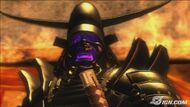 Doku is a greater fiend and one of the main antagonists of Ninja Gaiden (Xbox)
After arriving in the Hayabusa village, Doku fights Ryu Hayabusa and kills him, taking the dark dragon blade. Ryu chases him down and eventually kills him. However, Doku's spirit lingers on and he fights Ryu once more in his spirit form. Ryu finally kills him but not before Doku leaves a curse on Ryu, slowly transforming him into a fiend.
Main article: Doku
A new background and front page have been installed, courtesy of Joeplay

We are beginning to add information for Ninja Gaiden III, please be patient as it is organized.

We now have Chat! Stop in and say hi.

Ninja Gaiden Wiki Twitter

Ninja Gaiden Wiki Facebook Page

-- Watercooler --

-- Help desk --

-- Maintenance--

-- Speculation --

280 articles since March, 2008
1,448 images uploaded since March, 2008
12,080 edits made since March, 2008

Ninja Gaiden Wiki Poll Results

Last poll results:
What is your opinion on Ninja Gaiden 3's multiplayer?

Love it: 18 votes
Only like Vs mode: 0 votes
Only like Co-op mode: 0 votes
Unsure: 8 Votes
Like it but wish there was offline split screen: 0 votes
Hate it: 2 votes
Create blog post
Latest Posts
What is the best NG  game in the franchise? Personally, mines Ninja Gaiden Black. Write your opinions in the comment section belooow.

Read more >
See more >
How would you rate Ninja Gaiden 3 after playing it?