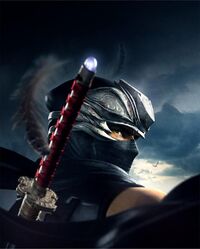 An exclusive ten minute demo has been released over at IGN, showing off Ninja Gaiden III. This demo shows the lead character Ryu Hayabusa destroying many enemies in bloody and violent ways. It also shows off the basics of gameplay, depicts the lush environments, and character interactions.
The demo starts off in London in Big Ben and continues from there showing off things like the re-vamped action system.
Please watch the video below and tell us what you think about this demo. What are your likes and dislikes in this?
Video
Source
Ad blocker interference detected!
Wikia is a free-to-use site that makes money from advertising. We have a modified experience for viewers using ad blockers

Wikia is not accessible if you've made further modifications. Remove the custom ad blocker rule(s) and the page will load as expected.